AN ETERNAL LOVE AFFAIR WITH DIVINE AUTHENTICITY NATURALIST ADVENTURE
WELCOME TO DANA VILLAS & INFINITY SUITES
Dana stands for an eternal love affair with divine authenticity and a naturalist adventure on Santorini island. It is a place to live your dreams, hit by a deep sense of satisfaction, where nothing else seems to matter.  Cave pool suites offer seclusion, contemporary island accommodation with breathtaking views of the deep blue sea, overlooking the volcano.  Hanging off the edge of the caldera, Dana Villas & Infinity Suites offer the type of hospitality that will awaken your deepest desires, where fantasies become reality. White washed traditional cave spaces and corridors boast majestic Santorini views. Remotely located at the far end of the village of Firostefani,  Dana Villas & Infinity Suites is the ideal experience for those seeking serenity and intimate dreamy romance during the day and a lively nightlife at the central town of Fira, only a short walk away.
Luxury accommodation on edge of Santorini caldera complemented with our new Greek Gastronomy Cuisine proposal, Orkos restaurant, will excel your taste buds to new heights. Our new signature Soma Spa Center offers a range of rich therapies for your body and mind with a Greek philosophy on strokes and ingredients made to intensify your senses and beautify your stay.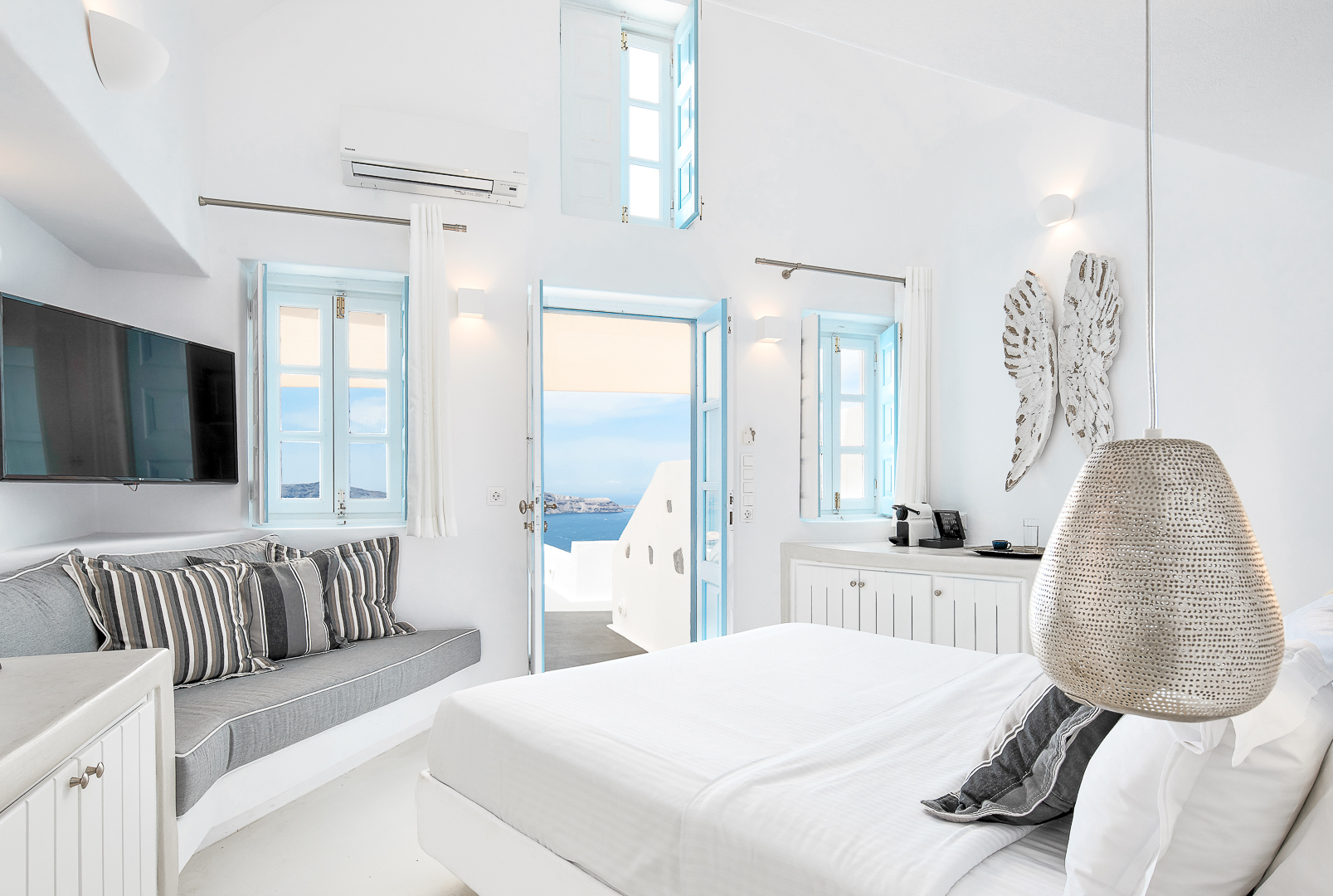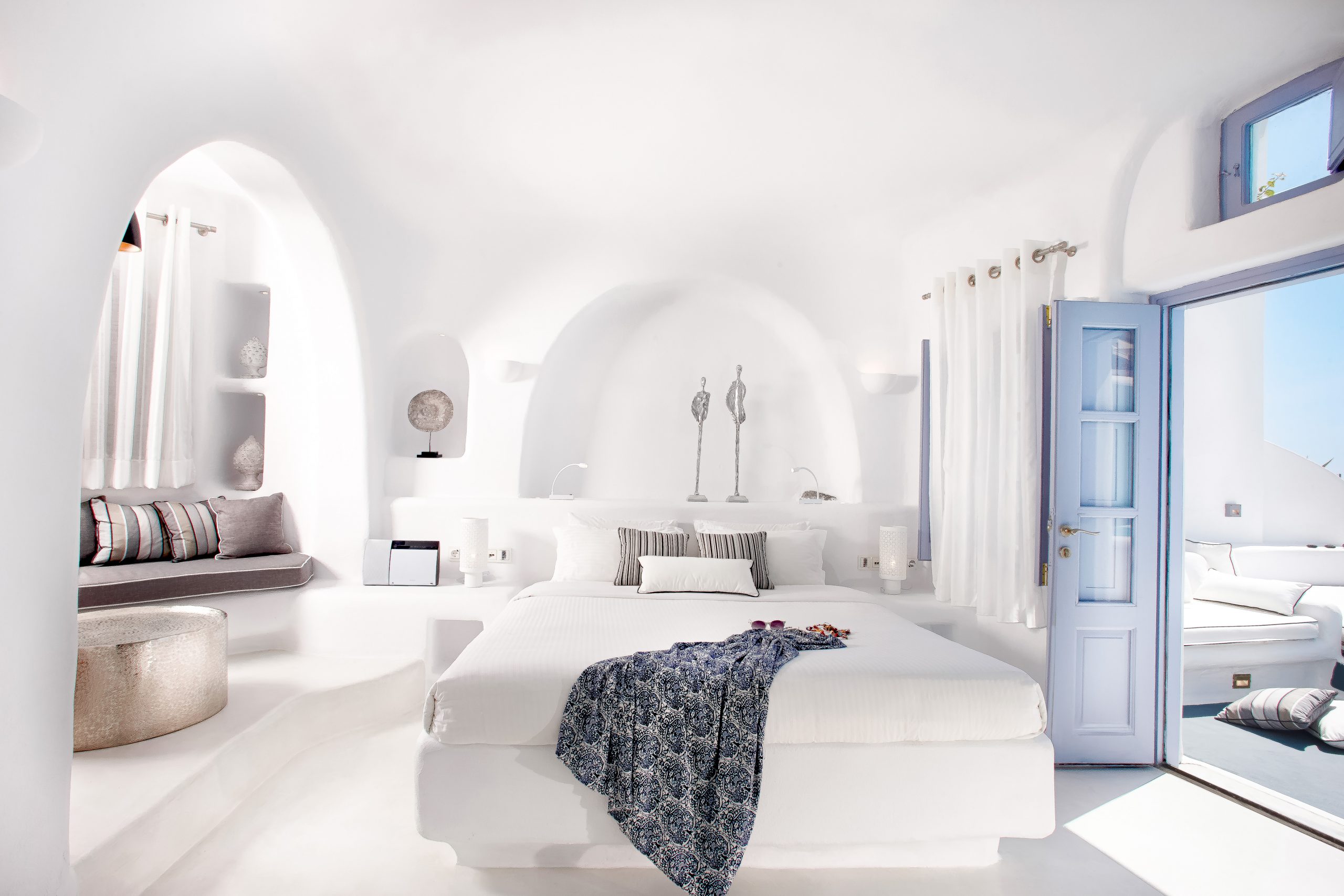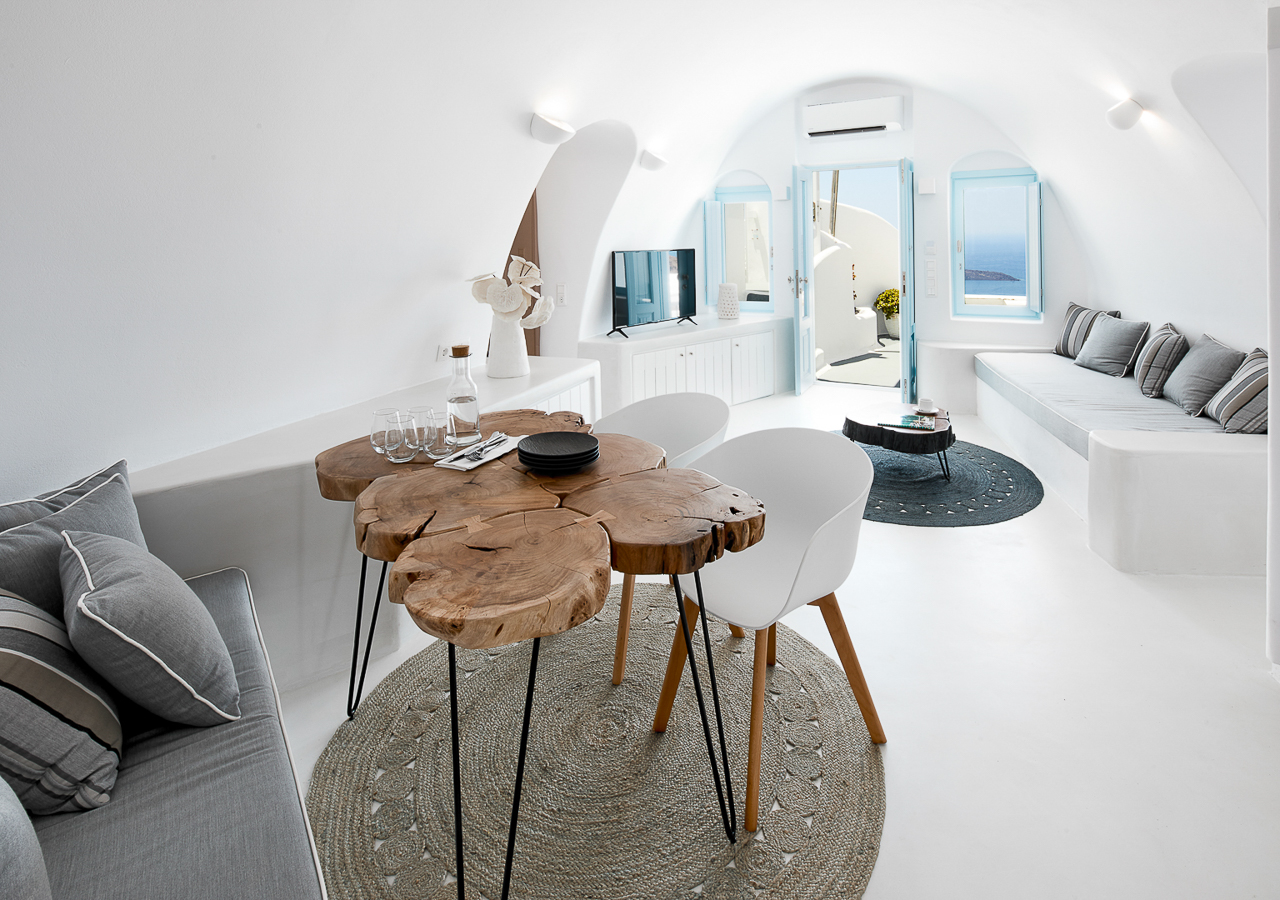 DANA SUPERIOR VILLA
The Dana Superior Villa is ideal for friends and family in a home like setting, overlooking the caldera and the blue deep Aegean sea.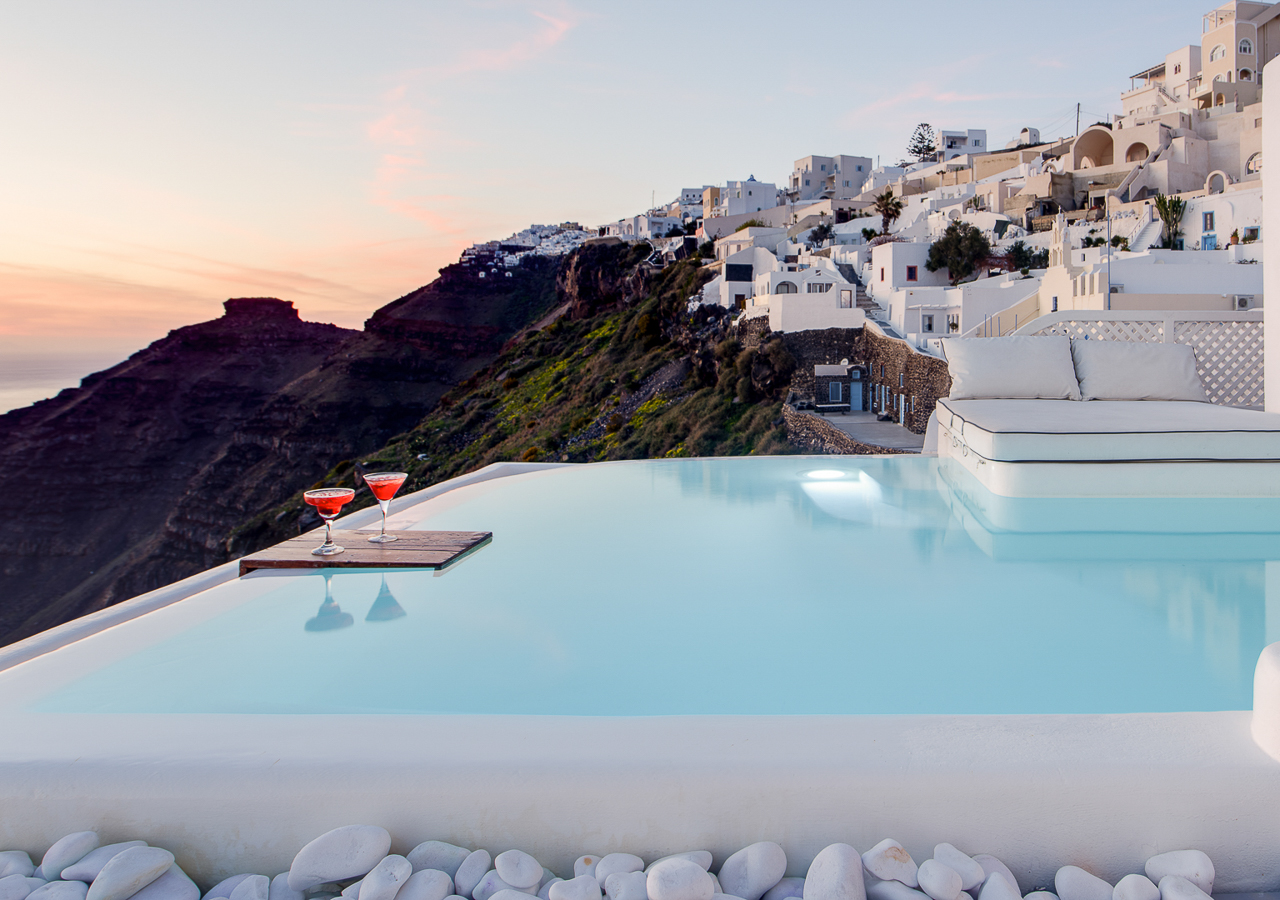 SUPERIOR POOL SUITE
The Superior Pool Suite offers most desired island living with a superb heated pool on the edge of the cliff overlooking the caldera and the blue deep Aegean sea.
SANTORINI TALES
STORIES WORTH TELLING EXPERIENCES TO REMINISCENT