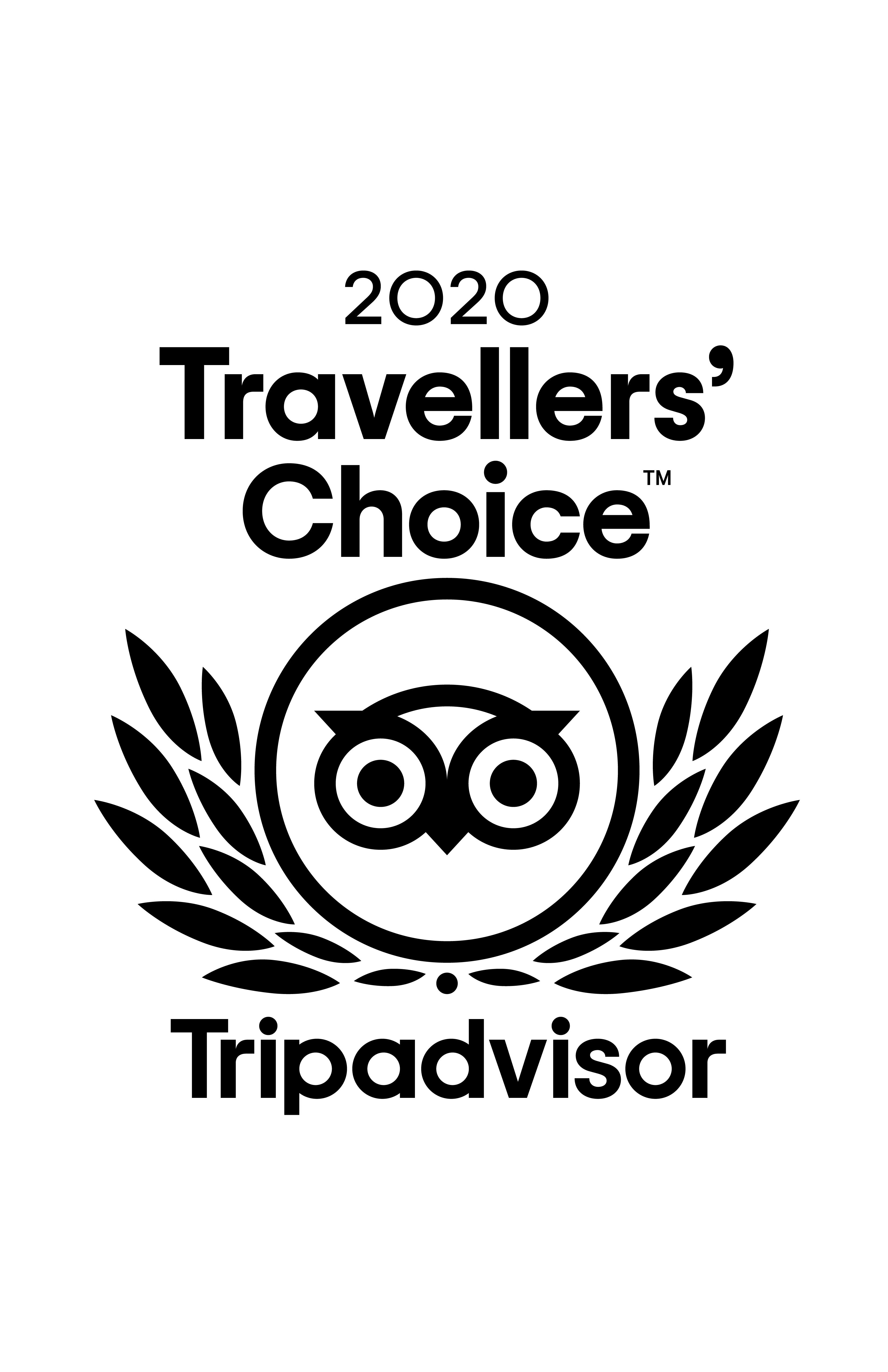 2020 Tripadvisor Travelers' Choice Award Winner!
We are proud to announce that Dana Villas & Infinity Suites was recognized among "Best in the world", based on Outstanding 2020  Trip Advisor Traveler Reviews!
Santorini, Greece – 5 August, 2020 – Dana Villas & Infinity Suites has been recognized as a 2020 Travelers' Choice award-winner in the hotels category by Trip Advisor. Based on a full year of Tripadvisor reviews, prior to any changes caused by the pandemic, award winners are known for consistently receiving great feedback, placed Dana Villas & Infinity Suites as one of the top 10% of hospitality businesses around the globe.
A management representative from Dana Villas & Infinity Suites expressed their gratitude and excitement upon the receipt of such news! "We are proud to receive recognition for our continuous efforts to provide exceptional hospitality on the monumental scenery of the volcanic Santorinian island, sourced by the love for people and unique experiences.  We will always cherish such opportunities and express our appreciation for such awards, stirring our confidence as hoteliers to a higher level. May we take this opportunity to send greetings and wishes for health and prosperity to all our loyal guests across the world in these challenging times."
"Winners of the 2020 Travelers' Choice Awards should be proud of this distinguished recognition," said Kanika Soni, Chief Commercial Officer at Tripadvisor. "Although it has been a challenging year for travel and hospitality, we want to celebrate our partners' achievements. Award winners are beloved for their exceptional service and quality. Not only are these winners well deserving, they are also a great source of inspiration for travellers, as the world begins to venture out again."
To view our guest reviews and popular photographs of Dana Villas & Infinity Suites click here
About Dana Villas & Infinity Suites Santorini
Dana Villas & Infinity Suites is a family run independent hotel stirring notions of eternal love, divine authenticity, an extraordinary adventure on Santorini island. It is a place to live your dreams, hit by a deep sense of satisfaction, where nothing else seems to matter.  Cave pool suites offer seclusion, contemporary island accommodation with breathtaking views of the deep blue sea, overlooking the volcano.  Hanging off the edge of the caldera, Dana Villas & Infinity Suites offer the type of hospitality that will awaken your deepest desires, where fantasies become reality. White washed traditional cave spaces and corridors boast majestic Santorini views. Remotely located at the far end of the village of Firostefani,  Dana Villas & Infinity Suites is the ideal experience for those seeking serenity and intimate dreamy romance during the day and a lively nightlife at the central town of Fira, only a short walk away.
About Tripadvisor
Tripadvisor, the world's largest travel platform*, helps 463 million travelers each month** make every trip their best trip. Travelers across the globe use the Tripadvisor site and app to browse more than 860 million reviews and opinions of 8.7 million accommodations, restaurants, experiences, airlines and cruises. Whether planning or on a trip, travelers turn to Tripadvisor to compare low prices on hotels, flights and cruises, book popular tours and attractions, as well as reserve tables at great restaurants. Tripadvisor, the ultimate travel companion, is available in 49 markets and 28 languages.
The subsidiaries and affiliates of Tripadvisor, Inc. (NASDAQ:TRIP) own and operate a portfolio of websites and businesses, including the following travel media brands:
www.bokun.io, www.cruisecritic.com, www.flipkey.com, www.thefork.com (including www.lafourchette.com, www.eltenedor.com, and www.bookatable.co.uk), www.helloreco.com, www.holidaylettings.co.uk, www.housetrip.com, www.jetsetter.com, www.niumba.com, www.seatguru.com, www.singleplatform.com, www.vacationhomerentals.com and www.viator.com.
*   Source: Jumpshot for Tripadvisor Sites, worldwide, November 2019
** Source: Tripadvisor internal log files, average monthly unique visitors, Q3 2019