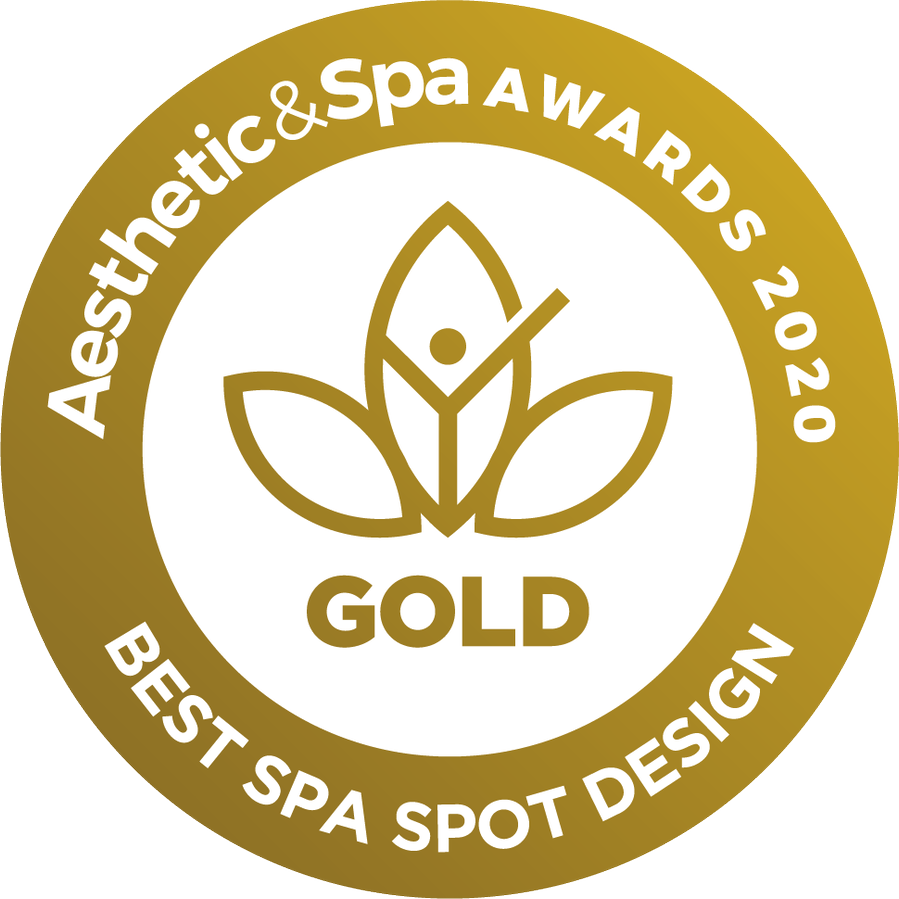 An award winning spa, our new Soma Spa centre, will open its doors midsummer, the first weeks of August 2020 at Dana Villas & Infinity Suites, with our cliff side majestic premises.  We are proud to announce that our official partners, Thelma Cosmetics & Spa Services, who are bringing to life our most desired wellness health corner, were awarded at the Aesthetic & Spa Awards 2020" held by Boussias Communications on Wednesday 25th February 2020.
At the venue, more than 200 executive members of the Greek business community, government officials, beauty professionals, spa therapists and beauty bloggers as well as press representatives, were present in the ceremony, giving their own appreciation to innovation achieved in the industry of beauty and wellness.
Our spa specialist partner, Thelma Cosmetics & Spa Services received the Gold Award, for the "Best Spa Spot Design".
With more than 20 years in the beauty and wellness business, representing high precision professional Spa cosmetics, Charme d'Orient Paris and Tegoder Cosmetics, in Greece has been appointed as our official consultant and executor of training, supply and daily operations of our new Soma Spa at Dana Villas & Infinity Suites.
Our new Soma Spa will excel in providing a space of smart design and mystique, a cave space promoting body relaxation, wellness and peace, a perfect backdrop to apply Ancient Greek therapies that will leave you feeling happy, balanced and refreshed.
Our new Soma Spa supported and consulted by award winning  Thelma Cosmetics & Spa services is expected to open mid August 2020.